We established the NDS Group CSR Charter based on the NDS Group Company Concept. The charter describes the NDS Group we aspire to be: one that seeks sustainable development.
---

---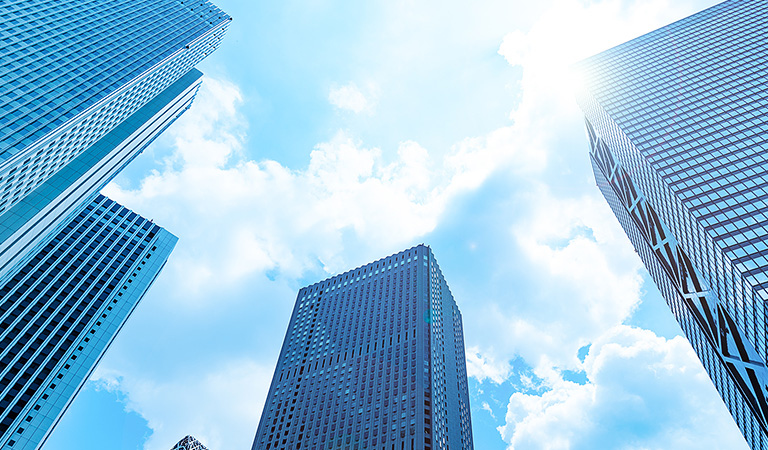 NDS Group CSR Charter
The NDS Group has established the NDS Group CSR Charter as a common policy for group companies to implement concrete CSR initiatives. So that we can remain a corporate group that is loved and trusted by all stakeholders and that holds promise for growth and development, and also so that we can remain a group, each and every employee of the group companies within the NDS Group puts the Company Concept and this Charter into practice.
In keeping with our Company Concept, the NDS Group will fulfill our Corporate Social Responsibility (CSR) and contribute to society at large. We will do this by respecting human rights and complying with the letter and spirit of relevant laws, and our employees will act autonomously and proactively, in keeping with the following seven principles.
We will act to give our customers a sense of assurance and trust by providing reliable Technology, Quality & Service with due consideration for safety and the protection of personal and customer information.
We will engage in fair, transparent and free competition and appropriate transactions. We will also maintain healthy and proper relationships with government and administrative officials.
We will practice good communication with shareholders and society at large and make proper disclosures of company information.
We will respect employee diversity, personality and individuality and ensure a safe and comfortable working environment.
We will protect our irreplaceable environment and contribute to society at large through environmental conservation initiatives.
We will actively participate in social action projects as a corporate citizen and contribute to the development of society through our business. We will cooperate with society, participate in volunteer activities and continuously engage in social action projects such as supporting culture and the arts to play our role as a corporate citizen.
We will firmly oppose anti-social powers and organizations that threaten the order and safety of civil society.
---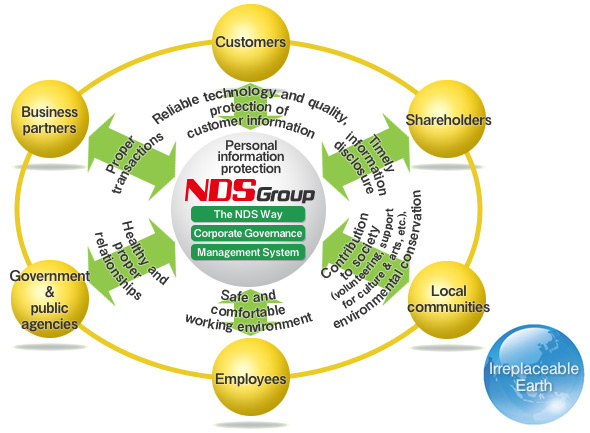 ---